InForMed (InForMed)
Themes:
Biosignal acquisition, conditioning and processing
,
Neuroprosthetics, - stimulation and -modulation
An Integrated Pilot Line for Micro-Fabricated Medical Devices
The InForMed project will establish an industrial integrated micro-fabrication pilot line for medical devices, covering the complete innovation chain from technology concept to system qualification.
The heart of the pilot line is the industrial facility of Philips Innovation Services (PInS), which will serve as a small/medium-scale production and assembly facility, qualified for medical devices. Connected to this infrastructure are European partners who provide complementary capabilities that enable the heterogeneous integration required for these devices. The pilot line is fed by new concepts, generated by academic and industrial research. For high volume production the pilot line is connected to well established foundries. Protocols have been defined to ensure an efficient transfer of technologies from the concept creation phase (TRL 4/5) to the pilot line, and from the pilot line to high volumes production (TRL 7/8). The pilot line is demonstrated by six demonstrator products that cover innovations in existing markets, enable emerging markets and pioneer new markets, respectively.
The pilot line will help consolidating Europe's strong position in diagnostic equipment, and it will create innovative value chains in emerging and new markets in medical equipment and even pharmacology.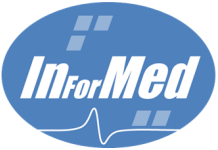 | | |
| --- | --- |
| Researchers: | Wouter Serdijn, Reza Lotfi, Vasiliki Giagka |
| Starting date: | June 2015 |
| Closing date: | June 2018 |
| Funding: | 48052 kE; related to group 1203 kE |
| Sponsor: | EU (H2020) |
| Partners: | See: http://cordis.europa.eu/project/rcn/198016_en.html |
| Users: | See: http://cordis.europa.eu/project/rcn/198016_en.html |
| Contact: | Reza Lotfi |
Publication list