MSc L. Subbaiah Kumar Nangaru
PhD student
Bioelectronics (BE)
,
Department of Microelectronics
Themes:
Biosignal acquisition, conditioning and processing
,
Wireless Power Transfer, Power Management and Energy Harvesting
Biography
Limitha Kumar was born in Bangalore, India in 1997. She received her BE degree in Electronics and Communication Engineering from University Visvesvaraya College of Engineering, India in 2019. Soon after, she graduated with a MSc degree in Embedded Electronics Engineering from Lund University, Sweden in 2022. In March 2023, she started her PhD position at TU Delft where she will be focussing on mixed-signal IC design for continuous cerebral hemodynamics monitoring which is powered by multi-source energy harvesting systems. During her project, she will be working with both Bioelectronics and Electronic Instrumentation sections of the Microelectronics department.
TRANSLATE with x
English
Chinese SimplifiedHungarianRussian
Chinese TraditionalIndonesianSlovak
TRANSLATE with
COPY THE URL BELOW
EMBED THE SNIPPET BELOW IN YOUR SITE
Enable collaborative features and customize widget: Bing Webmaster Portal
Last updated: 9 Jun 2023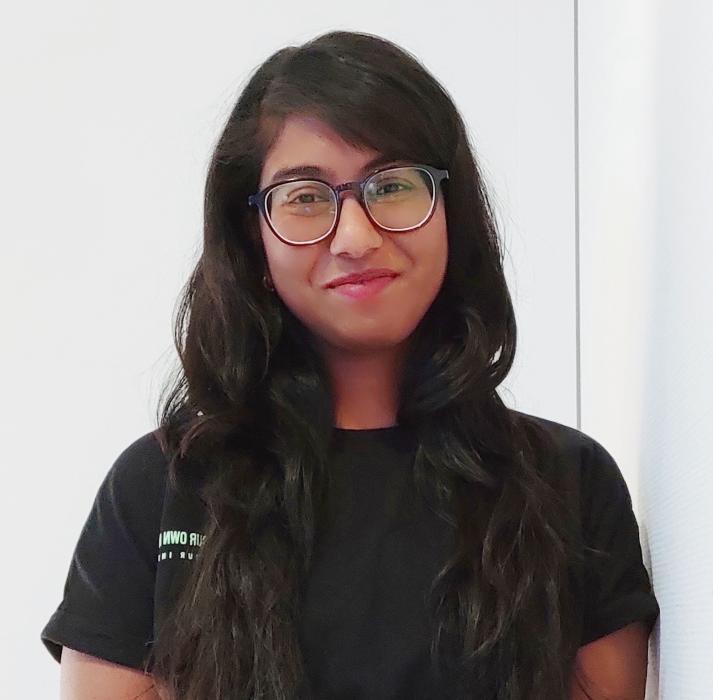 Limitha Subbaiah Kumar Nangaru